I did get the opportunity to be the keyboard player for the great singer and person Doogie White when he visited Finland in March and June 2009. Great experience and a memory for lifetime.
Again in 2014 we did have cooperation when worked on Henric Blomqvist & Friends album "All of Your Illusions".
Backing up Doogie again live (live set of nine songs) at Purple Night 2015.
On tour with Doogie White's White Noise (Finnish Chapter) in April 2018.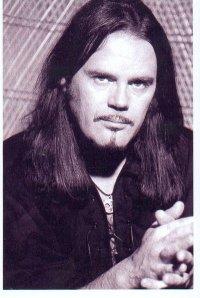 ~Doogie White is one of the most talented and respected rock vocalists in the UK and beyond. His studio and live work with guitar and rock legends Ritchie Blackmore in Rainbow and Yngwie Malmsteen in Rising Force is well known and highly regarded by the fans and the bands alike. But there is much more to Doogie's range and ability than just these two world-class gigs. Doogie tours or records constantly with a wide range of musicians from around the world playing festivals throughout the summer and club/concert dates in the winter. He has a number of solo projects underway as well as regular gigs and studio albums with his own band Cornerstone. He is a renowned session vocalist and has contributed to many well-known recordings and live performances including shows with Jon Lord and Ian Paice. He is currently on tour with Michael Schenker. (Copy from www.doogiewhite.com, June 24, 2014 )
Announcements
Interviews
Photos
Reviews
Shows
Videos
More info about Doogie at:
www.doogiewhite.com
https://www.facebook.com/DoogieWhite.Official.Fanpage
http://en.wikipedia.org/wiki/Doogie_White