PSOF ry (Perfect Strangers of Finland) arranged Meet & Greet with Deep Purple in Oulu, February 1, 2014 and I had the opportunity to attend this event.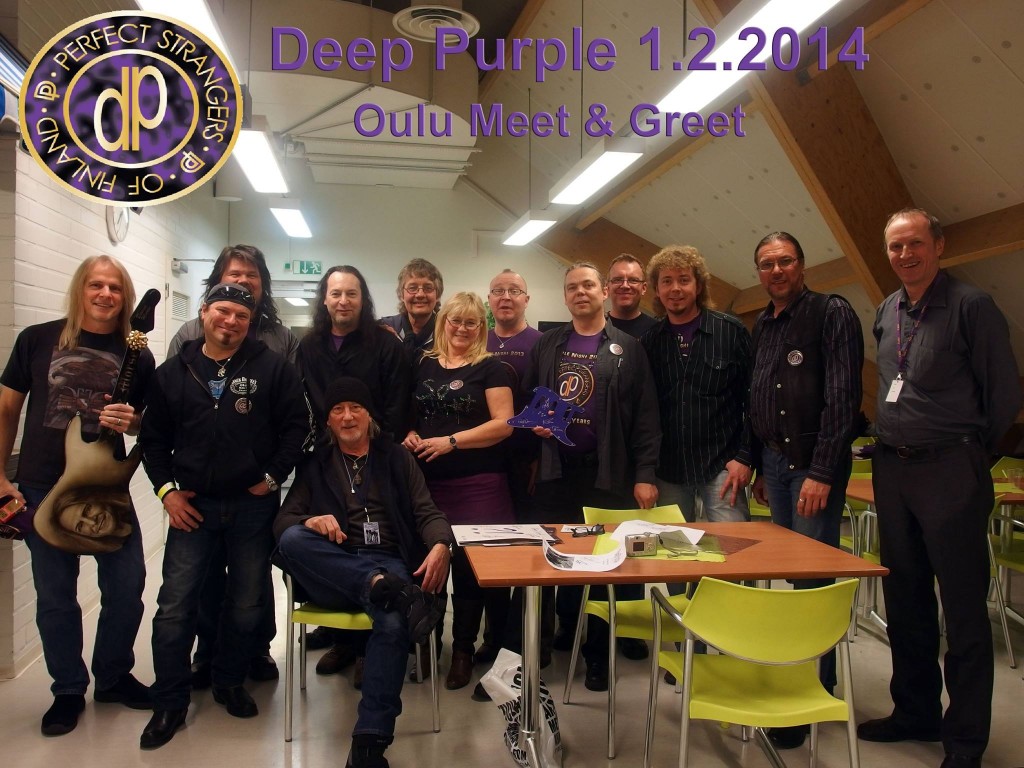 Left to right: Steve Morse, Make Pakanen (front row), Anders Thors (back row), Roger Glover (front row), Sven Wannäs (me behind Roger G), Don Airey, Mona Sundman, Jukka Nummi, Mauri Savolainen, Jari Ylisipola, Henric Blomqvist, Jari Kaikkonen and Kari Huhta.
Have been a big fan of Deep Purple since the 1970's when I got my first Deep Purple album (In Rock). The band have made a very big impact on me, my playing and the choice of instrument I play so for me it was such a big honor to finally meet the band in persons.
A very big thanks to Deep Purple members who was willing share their precious time with us on this event just minutes before their concert in Oulu, Finland, also a big thanks to POSF ry (Jari Kaikkonen and Mona Sundman) who made the arrangement possible.
Perfect Strangers of Finland (PSOF ry) is the official Finnish Deep Purple appreciation society, approved by Deep Purple and their Management Thames Talent Ltd.
PSOF ry website: www.psof.fi
Deep Purple website: www.deeppurple.com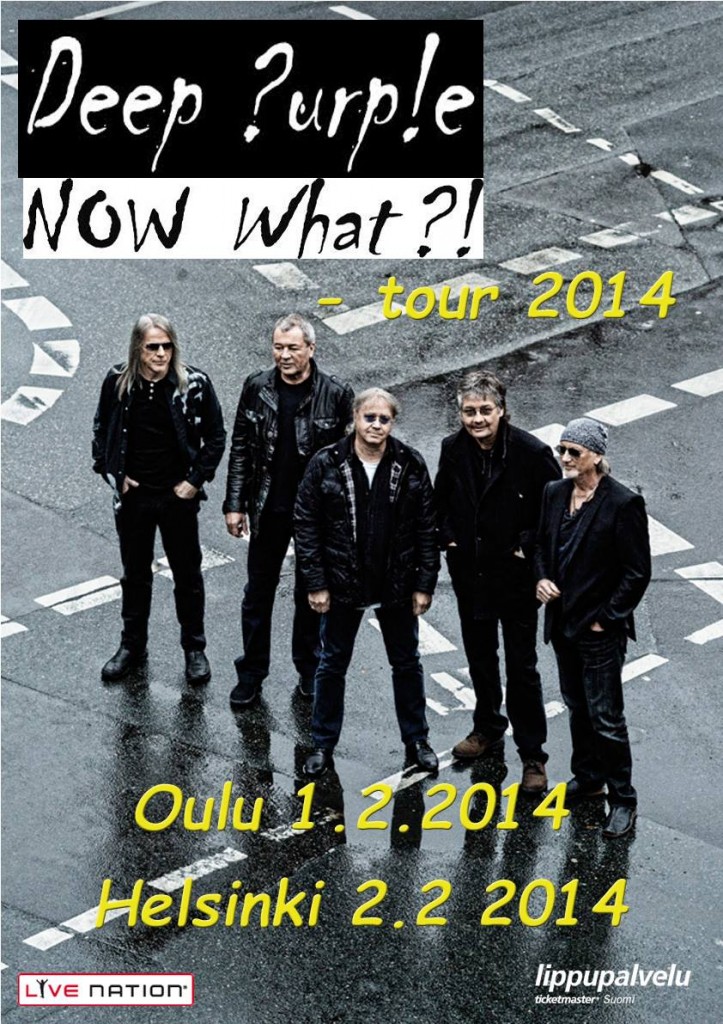 February 1, 2014 in Oulu, Finland was the opening show for the Now What?! -tour 2014.
The band was in great musical shape and performed very well. The songs where a good mix of old and new material blended in between with impressive solo performances from the individual band members.
Don Airey replaced Jon Lord (R.I.P) a few years back and I liked that Don now has gotten more space in the band as he is a very talent keyboard player.
The song Above and Beyond dedicate to Jon was full of emotions and was performed with Jon's face watching over the band from the big stage video screen.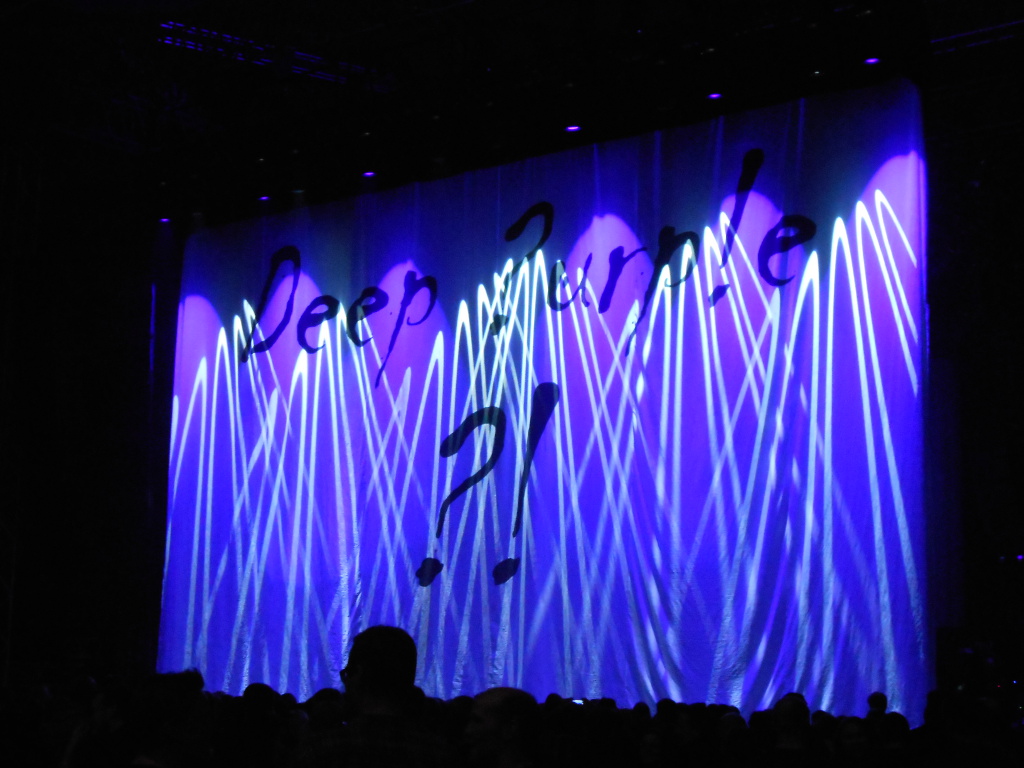 Setlist in Oulu:
APRES VOUS
INTO THE FIRE
HARD LOVIN MAN
STRANGE KIND OF WOMAN
VINCENT PRICE
CONTACT LOST
Guitar solo by Steve Morse
UNCOMMON MAN
THE MULE
Drum solo by Ian Pace
ABOVE AND BEYOND
LAZY
HELL TO PAY
Keyboard solo by Don Airey
PERFECT STRANGERS
SPACE TRUCKIN
SMOKE ON THE WATER
Encore
HUSH
 Bass solo by Roger Glover
BLACK NIGHT
Now What?! -tour dates 2014:
2014-02-01 Oulu, Finland
2014-02-02 Helsinki, Finland
2014-02-04 Oslo, Norway
2014-02-05 Bergen, Norway
2014-02-06 Stavanger, Norway
2014-02-08 Sandviken, Sweden
2014-02-10 Linkoping, Sweden
2014-02-11 Copenhagen, Denmark
2014-02-13 Poznan, Poland
2014-02-14 Pardubice, Czech Republic
2014-02-15 Katowice, Poland
2014-02-17 Budapest, Hungary
2014-02-18 Belgrade, Serbia
2014-02-20 Bucharest, Romania
2014-02-22 Tel Aviv, Israel
2014-04-01 Esch-sur-Alzette, Luxembourg
2014-04-02 Antwerp, Belgium
2014-04-04 London, UK
2014-04-05 Kleine Scheidegg, Switzerland
2014-04-09 Nagoya, Japan
2014-04-10 Osaka, Japan
2014-04-12 Tokyo, Japan