There has been a change in lead vocals.
In July 3 Marko officially announced the band members that he was leaving the band.
Sven contacted his old friend and vocalist Johan Mattjus (Stormwing, Altaria) to join forces. Johan decided to join the band with this very short notice July 4.
A new chapter has begun and Solid Faces welcomes Johan as the new lead vocalist in the band!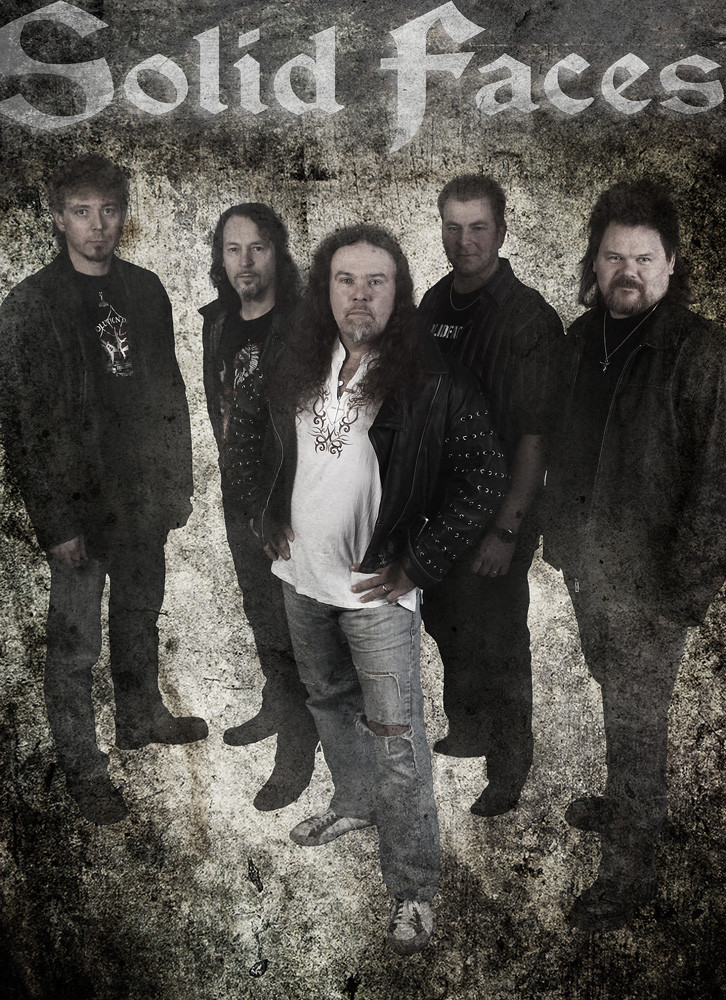 Solid Faces new lineup (2010) from left to right: Henric Blomqvist, Sven Wannäs, Johan Mattjus, Roger Snellman, Anders Thors.
"I thank you all from the bottom of my heart for the time i had with you guys. It was VERY fun while it lasted and i will cherish it with me 4-ever. I wish you all the very best and i hope you will keep on rocking. You are all very good musicians and you will always have my deepest respect." Marko
Solid Faces also want to thank Marko for his time in the band and wish good luck to his future projects.