Review in Österbottens Tidning May 5, 2014 about Henric Blomqvist & Friends – All of Your Illusions album release concert in Schauman hall (Jakobstad) May 3, 2014.
Original source for this article.
www.osterbottenstidning.fi
Article written in Swedish.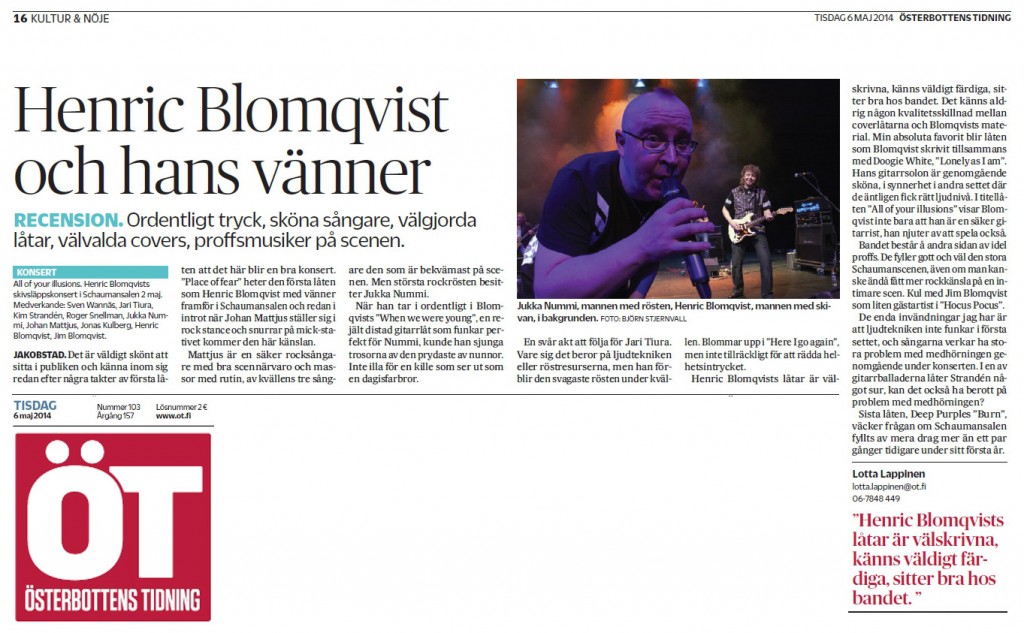 Above published article is only made for backup purpose. Please remember  to support the original source.