Article in newspaper Österbottens Tidning about H.R.T.G live at Spring Party (Forsby på toppen) May 3, 2014.
Article written in Swedish.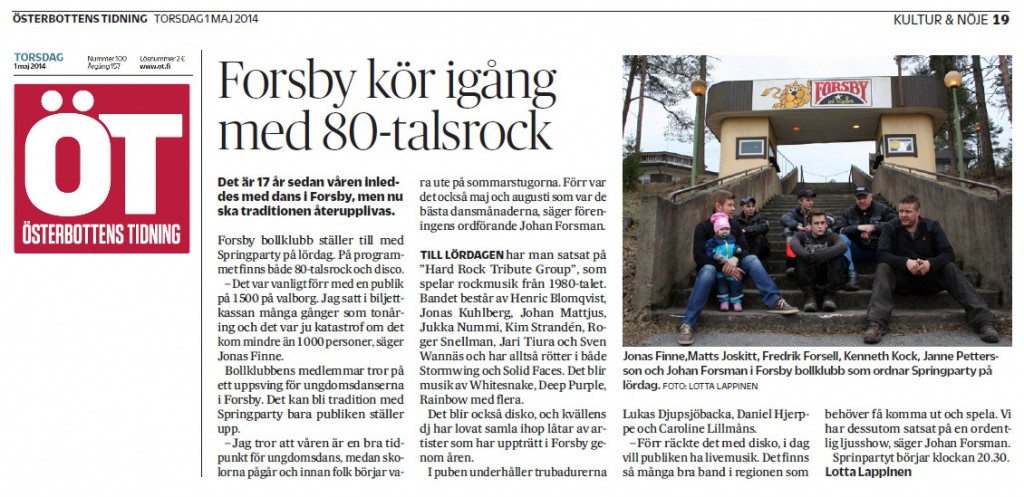 H.R.T.G (Hard Rock Tribute Group) PERFORMING OWN SONGS AND CLASSIC HARD ROCK SONGS OF WHITESNAKE, DEEP PURPLE AND MORE…
H.R.T.G Lineup:
Henric Blomqvist
Jonas Kuhlberg
Johan Mattjus
Jukka Nummi
Kim Strandén
Roger Snellman
Jari Tiura
Sven Wannäs
Original source for this article.
www.osterbottenstidning.fi
Above published article is only made for backup purpose. Please remember  to support the original source.