BEWARE, VIKINGS…
Roger Fauske latest show in Odin's company from the halls of Valhalla.
Featuring interviews with Norwegians Sarpedon on the day their debut album is released, and Finnish rockers Achiote.
Music from them plus Henric Blomqvist, The Cloudycators, Emperor, Iskald, Skálmöld.
Listen Friday December 5, 2014. 5pm UK time on TBFM www.tbfmonline.co.uk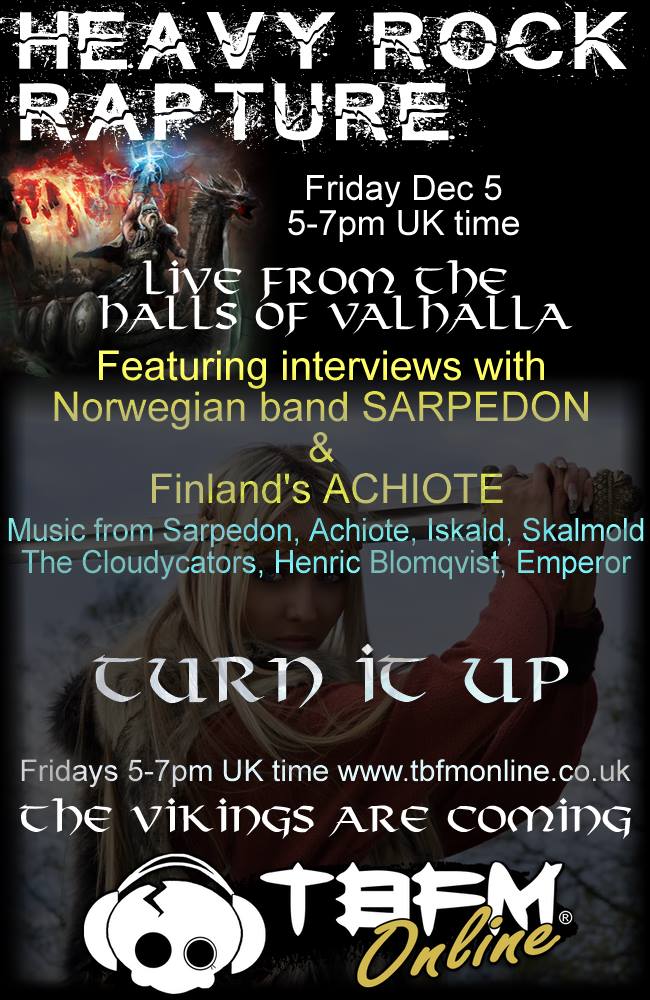 Henric Blomqvist & Friends – All of Your Illusions album lineup:
Henric Blomqvist – guitar
Jonas Kuhlberg – bass
Johan Mattjus – vocals
Jukka Nummi – vocals
Roger Snellman – drums
Jari Tiura – vocals
Sven Wannäs – hammond & keys
Doogie White – vocals
Missed the show?? Ok listen here…
HRR The Vikings are coming Dec 5 feat Sarpedon and Achiote by Roger Fauske on Mixcloud
.