Release date: May 13, 2013
Credits: Hammond organ & synthesizer, background vocals, arrangements, producing, recording, mixing and mastering.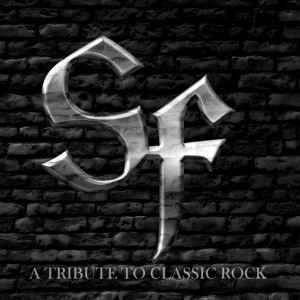 Artist: Solid Faces
Album title: A Tribute to Classic Rock
Label: Solid Faces Music
Catalog: SFM1301
Genre: Hard Rock
Type: CD Album
Total playing time: 01:00:50
Tracks:
Perfect Strangers
Kill The King
Man On The Silver Mountain
Mistreated
Sixteenth Century Greensleeves
Fool For Your Loving
Still I'm Sad
Under The Gun
Burn
Don't Break My Heart Again
Tarot Woman
Album lineup:
Johan Mattjus – vocals
Henric Blomqvist – guitars
Sven Wannäs – Hammond organ & synthesizer
Anders Thors – bass
Roger Snellman – drums
Produced, Recorded, Mixed and Mastered by Sven Wannäs
Cover art by Fredi & Bau at Darkartphotography.com
Band link: www.solid-faces.com
Buy online: CD-Dreams.fi
Album notes:
Solid Faces – A Tribute To Classic Rock. 
~The eleven songs on the album were recorded between September, 2010 and March, 2013. A project that was forced without any hurry and done just for fun and joy on spare times.
Solid Faces is a hard rock band from Jakobstad/Pedersöre in Finland.
Formed 2006 and current line-up since 2010.
Plays and performs music that according to them is by the biggest classic hard rock bands of all time – Deep Purple, Rainbow and Whitesnake.
All SF members have grown up on and listened to classic hard rock music and really love to play all the great songs they have recorded.
Apart from vocals, the band also features Hammond organ, guitar, bass and drums.
Solid Faces does not in any way try to fully mimic the original songs because nobody can, but instead the members try to put their own stamp on the songs with their own experience, soul and inspiration.
The end result is Solid Faces – A tribute to classic rock.
Solid Faces is also a member of Perfect Strangers of Finland.
Perfect Strangers of Finland (PSOF ry) is the official Finnish Deep Purple appreciation society, approved by Deep Purple and their Management Thames Talent Ltd.