Review of Doogie White gig at Music Club Jeppis. March 14. 2009. Posted on PSOF website March 27, 2009.
Lineup:
Doogie White – vocals
Sven Wannäs – Hammond & keys
Henric Blomqvist – guitar
Simo Pirttimaa – guitar
Mats Ödahl – bass
Ville Karhu – drums
Original source for this article.
http://www.psof.fi/site/index.php?option=com_content&view=article&id=571:doogie-white–music-club-jeppis-pietarsaari-1432009&catid=145:doogie-white&Itemid=34
Article written in Finnish.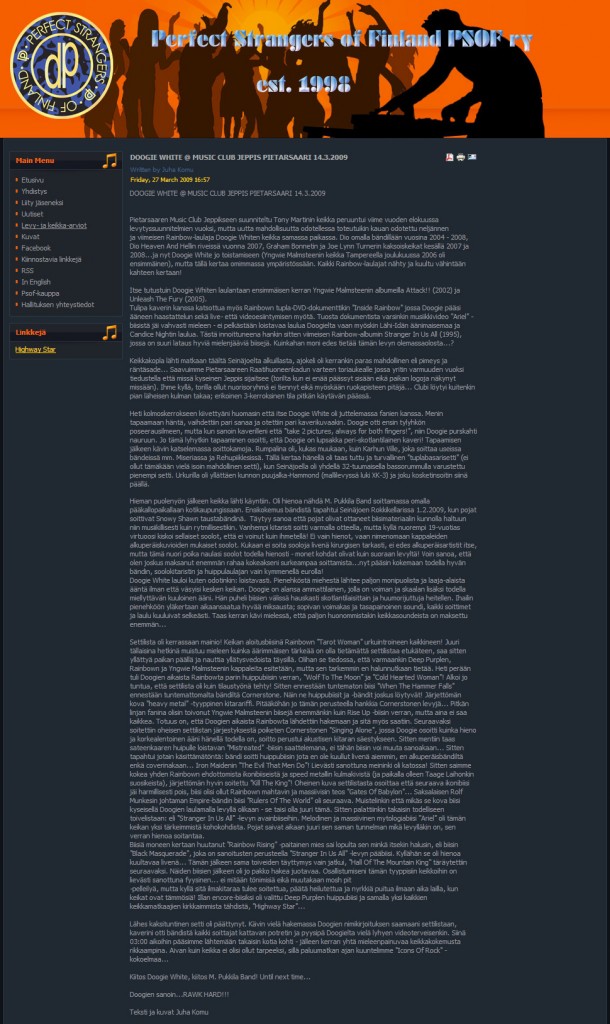 Above published article is only made for backup purpose. Please remember  to support the original source.