Interview in newspaper Österbottens Tidning April 27, 2014 with Henric Blomqvist about his album release, Henric Blomqvist & Friends – All of Your Illusions.
Original source for this article.
http://online.osterbottenstidning.fi/Artikel/Visa/26034
Article written in Swedish.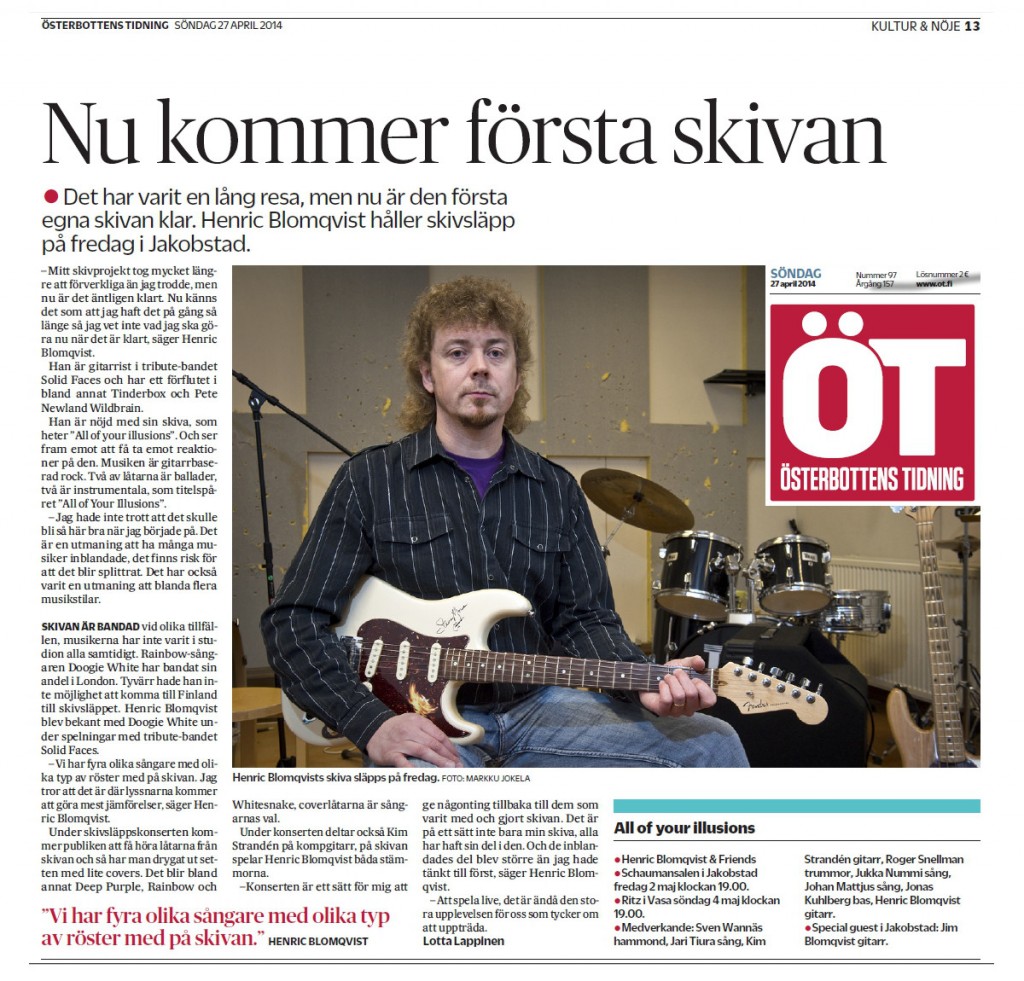 Above published article is only made for backup purpose. Please remember  to support the original source.