Henric Blomqvist & Friends – All of Your Illusions album review in Blues Matters! website. July 26, 2015.
Album lineup:
Henric Blomqvist – guitar
Jonas Kuhlberg – bass
Johan Mattjus – vocals
Jukka Nummi – vocals
Roger Snellman – drums
Jari Tiura – vocals
Sven Wannäs – hammond & keys
Doogie White – vocals
Original source for this magazine article.
http://www.bluesmatters.com/album-reviews/henric-blomqvist-friends-all-of-your-illusions/
Article written in English.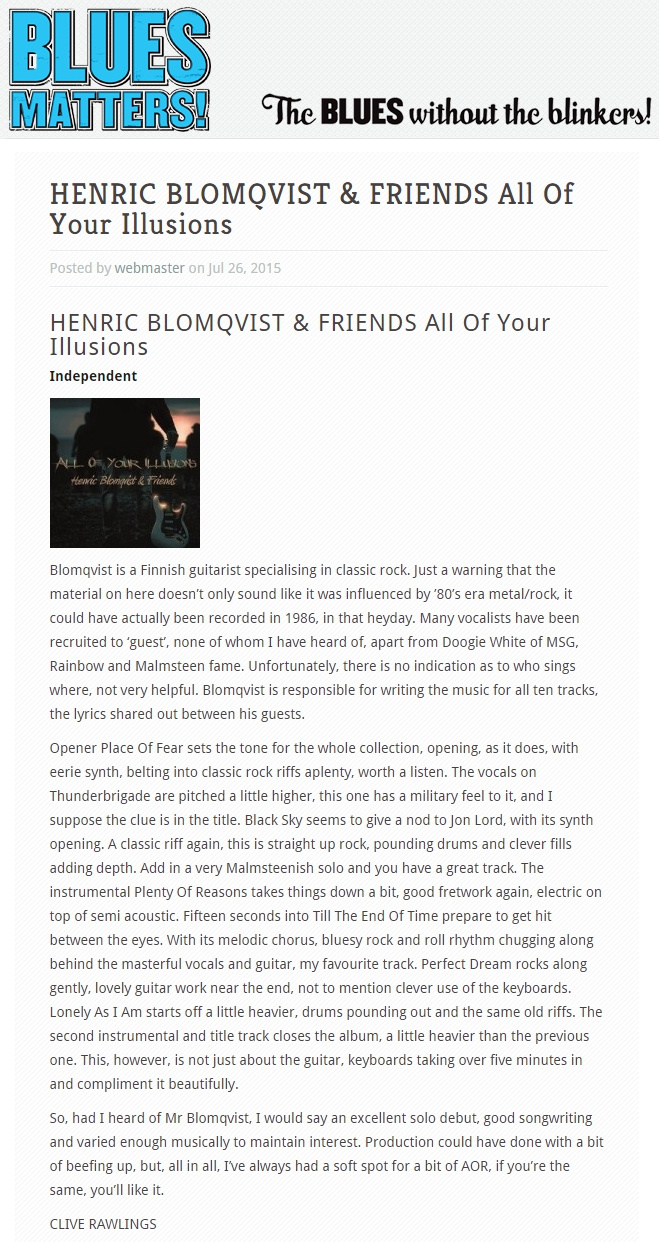 Above published article is only made for backup purpose. Please remember  to support the original source.