Article about Ostrobothnia Music Expo 2014 in local newspaper ÖT August 23, 2014.
Music event Ostrobothnia Music Expo 2014 will be held September 12-13, 2014 in Leipätehdas, Vaasa and Schaumannhall, Pietarsaari with bands Underjord, Kaos Krew and Thoby Loth.
Original source for this article.
http://online.osterbottenstidning.fi/Artikel/Visa/36383
Article written in Swedish.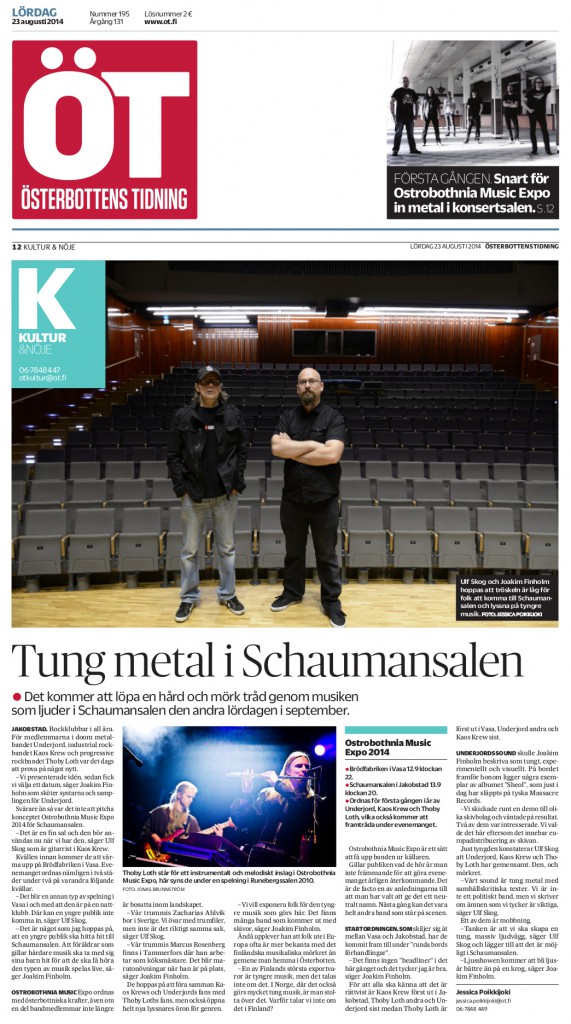 Above published article is only made for backup purpose. Please remember  to support the original source.